1. Beautiful Beaches in Puerto Plata
As we mentioned, one of the main attractions of this tourist port is its beautiful beaches. That if we are sincere, there are so many that you will not know which one to visit first! But don't worry, we are here to help you with that and find the ideal beach for you and your plans.
1.1 Cofresí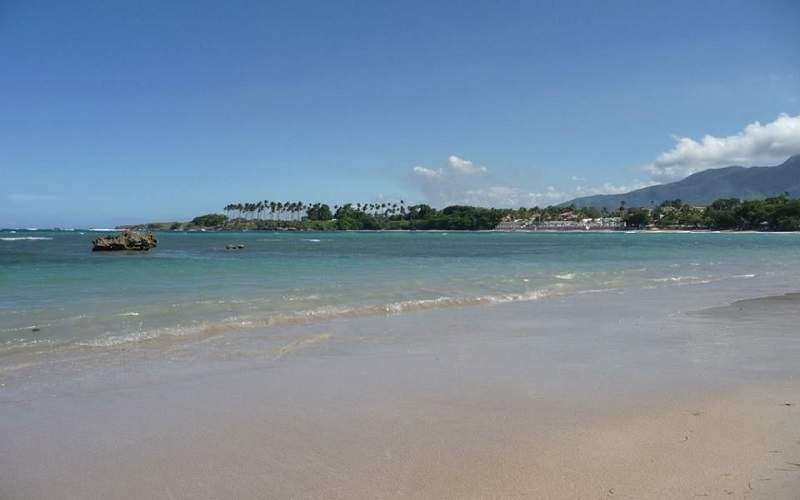 This beautiful beach is one of the first you can find when you arrive in the province of Puerto Plata. Ideal for water activities such as diving and enjoy all nearby services. Among these services we find countless bars, restaurants and hotels that will fulfill your greatest desire.
Normally it is more visited by tourists who are enjoying the Resort experience of its varied accommodations. Two of the most popular in the area are the Cofresi Palm Beach & Spa Resort and the Presidential Suites by Lifestyle Puerto Plata.
These hotels offer private access to the beach. However, there is also an entrance open to the public to access it without having to stay in one of the hotels.
1.2 Playa Dorada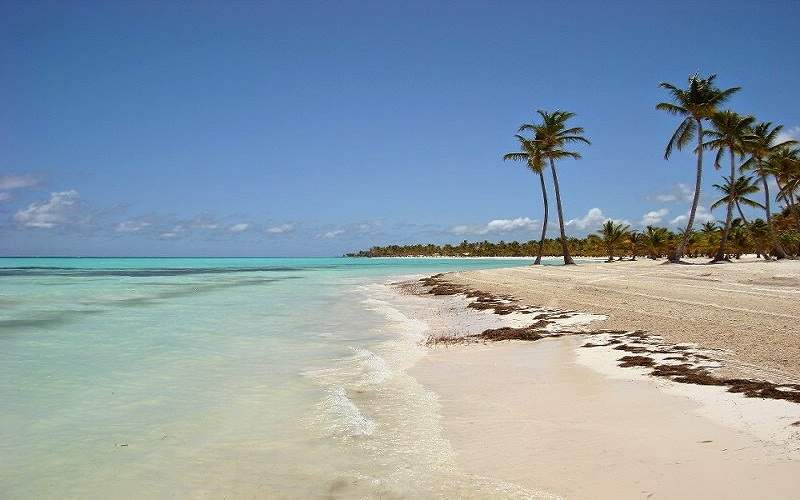 This beach is undoubtedly one of the best known, both by locals and tourists. Perfect option to practice snorkeling and get a very good tan. It is very visited especially by families as it is open to the public and lends itself to make good picnics or have a good drink.
But don't be fooled. Here you can also spend a luxurious experience if you wish. As in cofresi, the beach is bordered by luxurious hotels, private apartment complexes, restaurants and bars of the highest prestige. Without a doubt, Playa Dorada lends itself to any occasion or type of vacation you prefer.
1.4 Playa Alicia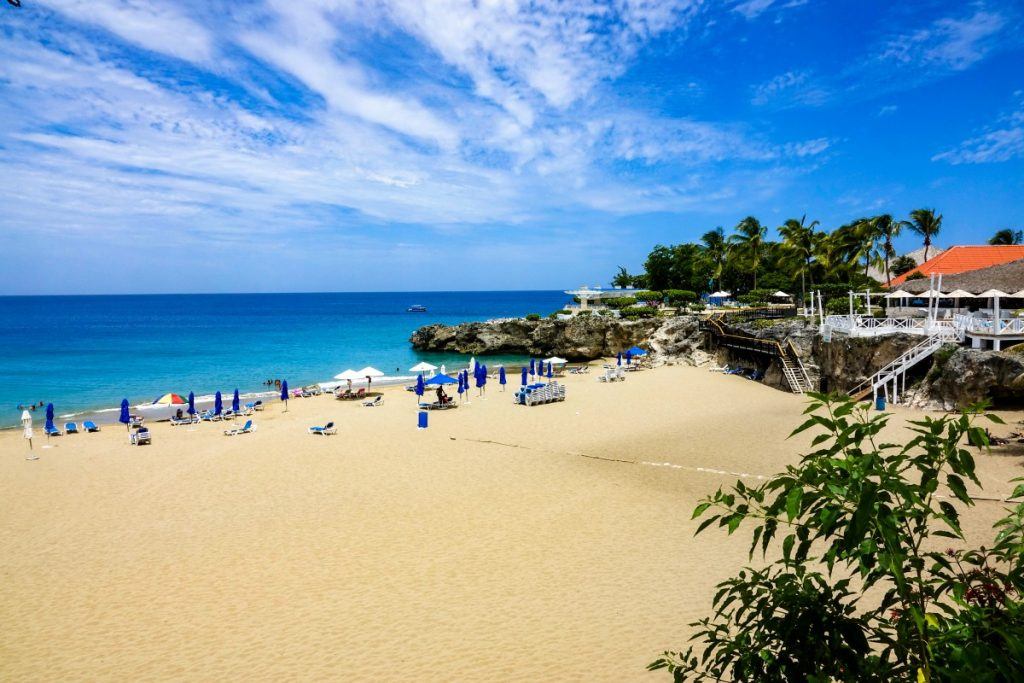 This beautiful beach located in the municipality of Sosua (about 25km east of downtown Puerto Plata) has become extremely popular among young people. Not only locally, but regionally. Its white sand, crystal clear and shallow waters are an attraction by themselves. But on top of that, it has also become the favorite place for parties and music festivals in the area.
On this beach you can always find an interesting and entertaining event to attend. Playa Alicia also has the virtue of being in close proximity to several restaurants with typical food and international dishes.
These are responsible for making your experience as pleasant and complete as possible. What you want you can order directly from the beach and they will get you to where you are accommodated. What more could you want? Simply a paradise.
1.5 Playa Sosua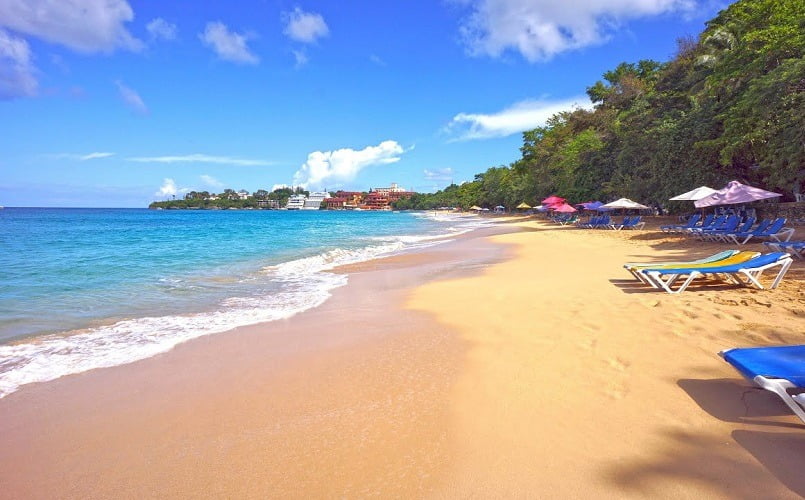 This, along with Playa Dorada, is one of the best known and most visited beaches in the area. Both tourists and locals prefer it as it provides an authentic Dominican experience on the beach. Dozens of restaurants and bars offering all kinds of food and drinks, street vendors for any need and even street massage therapists to provide a 100% relaxing experience.
Can you imagine relaxing on the beach, looking at the crystal clear sea, enjoying a good pina colada and a massage under the shade of palm trees? I don't know about you, but it sounds like something out of the movies.
Now, we have already talked a little about the activities you can do on the edge of the beach in the sand, but what about the water? Well, you will not be disappointed.
Like the previous beaches, its crystal clear waters are the perfect setting to snorkel and dazzle with the colorful fish. You can also opt for activities and short excursions such as boating or catamaran to explore the depths. Scuba diving tours and training and the fun and popular banana boats. For those who know us the idea is to try not to fall from the float while sailing the waters subject to a boat. An adrenaline experience and total enjoyment!
1.6 Cabarete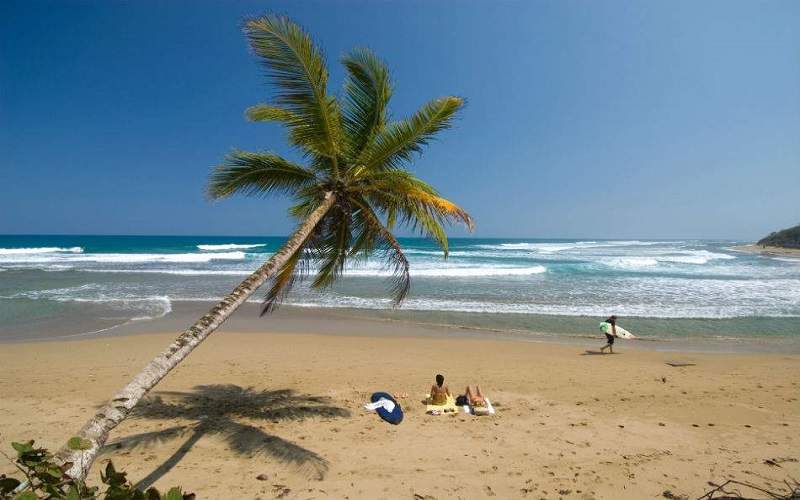 Now, if you're looking for adrenaline and water sports, Cabarete beach is the ideal place to do it. With its slightly deeper waters and a more pronounced swell than in the previous ones, it creates the perfect setting for activities such as: Kiteboarding, Wind surfing, rowing surfing, diving and many more. There are endless guides, instructors and institutions that are dedicated to these activities right on the beach. This means that you don't have to be an athlete or specialist in these sports to practice them!
You will always be accompanied by a highly experienced staff that will guide you through the process. From the most novice to the most experienced you can participate in these activities, therefore it is a suitable scenario for the enjoyment of all audiences.
The entire coast of the beach is lined with a variety of restaurants, clubs and bars. This beach is also well known for its great nightlife and constant musical events and parties. There is no time of day where it is not enjoyed to the fullest in Cabarete. You just can't miss it!
2. Outdoor activities in Puerto Plata
Hey, but what if I don't know how to swim? Or I don't like the beach? As we inform you, although incredible beaches abound, Puerto Plata is more than hotels, sun, sea and sand. The abundant nature and history of the city and its neighboring towns are the perfect complement for hotel tourism.
Of the most popular activities that take place in the area we can find:
These activities are super popular since the impressive natural beauty of Puerto Plata invites you to explore it in every way. Gliding through the air in a zipline, enjoying a quiet ride through the mountains, or experiencing the incredible aquatic adrenaline of touring the Damajagua Waterfalls are experiences that simply have no comparison.
However, these activities can be a challenge if you are looking to do them independently. But luckily for all travelers, there are hundreds of guided excursions that can facilitate the entire process.
For activities like these, one of the excursions that we recommend the most are those offered by the Mega Adventures agency. They offer all the activities that we mentioned previously and allow you to customize your experience as much as you feel it is necessary. Private groups? Ready. Custom excursion packages? Ready. Professional and trained staff, technical assistance, transportation and amazing food? Very smart!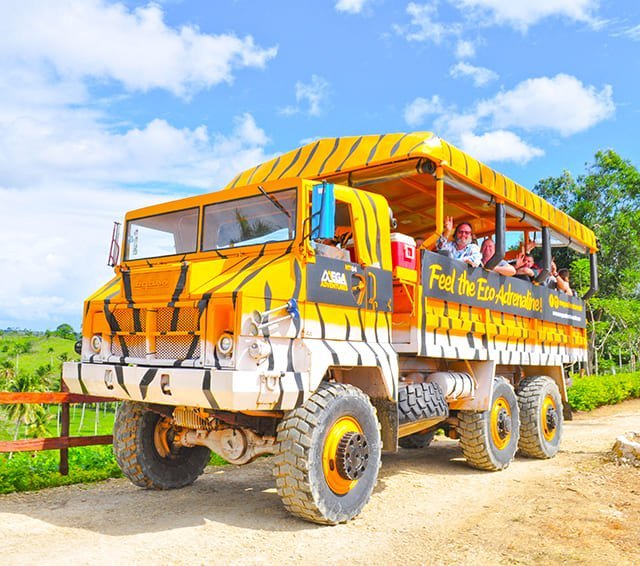 The Amazing MegaTruck of Mega Adventures
In activities of this nature, the professional security and integrity of the personnel is the most important. This equipment not only complies with all standards and certifications of this nature. But also the staff is super friendly, helpful and trained in different languages to offer a complete and comprehensive experience for all its visitors.
Just sharing with the Mega Adventures team is as rewarding as the excursions themselves. That is to say, to enjoy to the maximum and to really take out the investment to your vacations is a guarantee with them. We encourage you to visit their page and confirm the experience for yourselves. We promise you will not regret it!
In short, travelers, as we have seen, there are no reasons to stop visiting the incredible tourist port that is Puerto Plata. Having something to offer for each traveler or type of vacation, guarantees an unforgettable experience to everyone who visits. In addition, you will not only be enjoying its tourist attractions, but also the joy and hospitality of its people. They who always "make a choir" or get together with whoever they are and their main objective is to share and have a good time with "panas" or friends.